Your D&D Fishing Charters Guide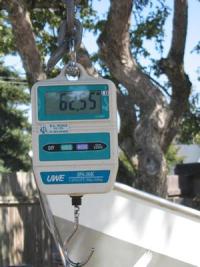 Doug Ferrier is Transport Canada Marine Certified in marine safety and is a fully certified commercial marine operator.

Doug loves fishing and has been passionate about his hobby for over 40 years. At a very young age Doug was able to take his parent's boat out on Okanagan Lake to learn the principles of fishing, understand how to use fishing gear and safely operate the boat.

In Doug's 20s, his parents moved to Vancouver Island and at that time he started to develop numerous salmon fishing techniques. When the opportunity came along, Doug traveled on the MV Essington to the Queen Charlotte Islands, Rivers Inlet, Alaska, and had the opportunity to hone his salmon fishing skills further, mastering the techniques he uses to catch large salmon.

In 2000, Doug and his family moved to Victoria. It was a fisherman's dream come true to live in one of the best fishing areas in British Columbia, if not the world. In 2002, D&D Fishing Charters was started to share this love and respect for the ocean and its bounty. Since its conception, D&D Fishing Charters has experienced season after season of success and become one of the top rated charter operators fishing the waters of the Strait of Juan de Fuca. In 2003, on a rare day out fishing for himself with a friend, Doug was fortunate to land the largest salmon caught on Vancouver Island that year. A 62.55 pound Chinook salmon with an overall length of 48 inches and a girth of just over 35 inches.

When he's not fishing, Doug is a writer who has published salt water and river fishing articles in magazine such as Island Fisherman, Vancouver Island Fishing, BC Outdoors Magazine and Salmon Trout Steelhead Magazine.

If you want to learn about fishing, and you want to fish with someone who can catch fish,
Doug Ferrier is the fisherman you want to call.