Book Your D&D Fishing Adventure Early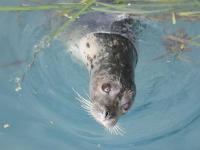 Book early to reserve your preferred dates and to avoid disappointment. Phone us if you have a few dates in mind!

If you have any questions about fishing charters and what makes us one of the best salmon and halibut fishing charter operators in the Pacific Northwest, please feel free to give us a call or send us an email. There is never any obligation - we love talking about fishing!

Questions you may want to ask fishing charter operators:

Does your boat have a separate washroom?
Many boats are small and some do not have a toilet on board. Some boats have toilets but they are squat style port-a-potties in the front of the boat with no standing room or privacy. The D&D Fishing Charters boat has a private head (boat talk for a separate washroom which features a sit down flushing toilet) to make your excursion on the water comfortable.


Does your boat have a heated cabin?
Many boats have canvas walls and plastic side windows which mean there is little protection from the elements, the wind and the engine noise. Some charter operators have boats that do not have heat which means you may need to wear survival gear to stay warm. The D&D Fishing Charters boat has a solid walled, comfortable cabin with big picture windows that open and heat so you do not need any special clothing to stay warm and comfortable.


Is your boat a commercial vessel?
A vessel with an official number beginning with the letter "C" (example: C00000BC) is a registered small commercial vessel. A vessel whose number begins with a number, and/or a letter (example: 32E 00000 or BC00000) is a licensed pleasure craft and is not registered for commercial use.


Does your boat have a Small Vessel Compliance Program (SVCP) decal?




Our's does! The D&D Fishing Charter boat has the blue SVCP decal issued by Transport Canada Marine Safety to all vessels that have enrolled in this program. The blue decal is valid for five years. We also submit annual compliance reports verifying that our boat adheres to all current small commercial vessel safety and environmental requirements.


Do you accept credit cards?
Some fishing operators only accept cash which is inconvenient.




We accept MasterCard and VISA



Reserve Your D&D Fishing Aventure Now
Contact us today to make your reservation for a D&D Fshing Charter adventure,
or to inquire about the best tides for salmon or halibut fishing.

And remember nothings says "I Love You" like a day out on the ocean.
Complimentary Gift Certificates make gift giving easy and convenient..

Phone 250-391-4465

or 778-679-2210


Email info@danddfishingcharters.com


To reserve your fishing date and time a deposit of $100 for each day is required.

Deposit is refundable if you cancel your trip and provide 30 days notice before departure.
Deposit is held as a credit toward a future charter if you cancel your trip
and give less than 30 days notice before departure.

The Captain reserves the right to cancel the trip due to any uncontrollable circumstances,
such as high winds or severe weather, and a 100% refund of your deposit is guaranteed.