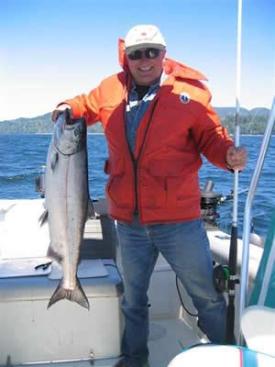 Halibut & Salmon Combo
Fishing Charters:
Full day 8 hours $750 for up to four people
Additional time $ 75 per hour
Additional people $ 10 per person per hour
A $100 deposit per day and per boat
is required to confirm your date and time.
We accept cash, MasterCard or Visa.
Deposit refundable on cancellations
with 30 days notice before departure.
Deposit is credit for future charter
on cancellations with less than 30 days
notice before departure.
Fuel surcharges may apply
The Captain reserves the right to cancel the trip due to any uncontrollable circumstances,
such as unsafe weather conditions and will fully refund your deposit.
Gift certificates available

Give the gift of fishing